Interested in what we've been working on? Take a look at our past and present project reports.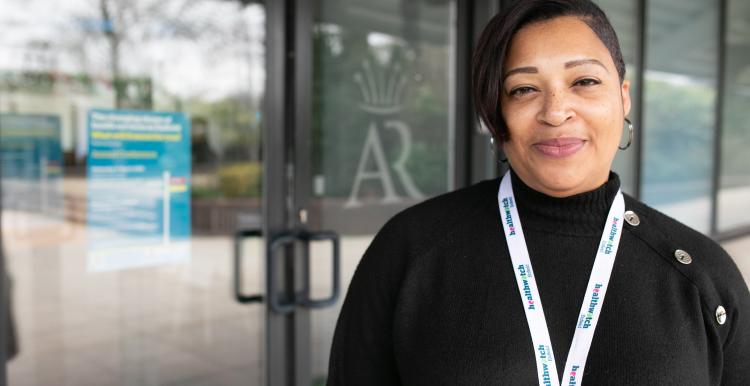 COVID-19: How has your health and care been affected? 
In March 2020, we launched a survey to find out about the impact of COVID-19 on your physical and mental health, as well as your experiences of accessing healthcare during the pandemic. 
It's not too late to share your experiences with us. The feedback you provide will be used by NHS and social care services to help identify issues and make sure everyone continues to receive safe and high-quality care. 
If you require this survey in a different format, please get in touch with Gemma on 07726 874282. 
Changing your GP service: Help design a GP service that works for you 
The way GPs provide services in Sutton is changing. GP practices are working together to provide a variety of services at a broader range of times. 
These groups of GP practices are called Primary Care Networks and there are 4 networks in the London Borough of Sutton. Through their Primary Care Networks, GP practices are working together to develop new services and improve those that already exist. 
We asked people to tell us what they thought of these changes in a survey. We will be publishing our report in the coming months. 
Primary school children's mental health 
Following the success of our secondary school children's mental health project, we embarked on a project to find out more about the mental health of primary school pupils. 
We formed a project group including teachers, Sutton Council staff and representatives from the voluntary sector who work with children to develop a new survey targeted at pupils in Years 5 and 6 (aged 9-11 years). 
So far, 10 schools have taken part and we have received nearly 1000 responses. 
When the schools closed due to COVID-19, we paused this project. We are currently considering how we might take the project forward once the pupils have returned to school.  
Care homes 
Nationally, there has been a focus on the quality of care homes, especially due to high profile legal cases where the standard of care has had significant detrimental effects on the residents. 
Locally, Healthwatch Sutton asked people to tell us which areas of health and social care were their highest priorities. Care homes were ranked highly as a priority. 
In October 2019, our Enter and View volunteers carried out their first visit to Crossways Nursing Care Home. 
We are currently in the process of planning 10 future visits to care homes in the Borough. However, understandably, these visits have been postponed due to COVID-19. 
In the meantime, you can read the report about our first Enter and View visit. 
Helping expectant/recent mums and their partners access better mental health support 
We worked together with NHS Sutton (formerly Sutton Clinical Commissioning Group, CCG) and the local perinatal mental health group to design and deliver a survey to find out about the mental health needs of expectant/recent mums and their partners. 
Over 300 women and their partners shared their story with us. 
GP registration for people without a fixed address
Our Mystery Shoppers attempted to contact 23 GP Practices across the Borough to see whether it would be possible to register without proof of a fixed address. 
Our results showed that the majority of practices would accept registrations from people without proof of a fixed address. However, our results also showed that some practices' approach may not align with NHS guidelines. 
Secondary school children's mental health
In 2018, we surveyed over 5000 children and young people in half of the secondary schools in Sutton to find out how they scored on a 'wellbeing' scale, as well as the mental health challenges they've experienced and the support available to them. 
This work was instrumental in the application process that secured an extra £1.8 million of funding for schools to support mental health in young people. We are now working to ensure this funding is used to focus on the issues highlighted in the report. 
This work was recognised as 'Highly Commended' in the 2019 Healthwatch Network Awards in the 'Helping more people to have their say' category. 
Snapshot: An overview of local health and social care services in Sutton 
Snapshot 1 
In early 2018, we asked Sutton residents to complete a short 12 question survey to capture their thoughts on potential changes to health and social care services in Sutton. 
Snapshot 2 
Following the success of our Snapshot 1 survey, we conducted a second snapshot survey between October 2019 and January 2020.
We wanted to find out if there have been any shift in local people's views over time by repeating the questions and comparing responses over the 2 year interval. 
St Helier Hospital A&E waiting times 
In 2018, we were approached by Epsom and St Helier University Hospitals NHS Trust to investigate the experience of people using A&E at St Helier Hospital. 
At the time, the Trust was achieving the shortest A&E waiting times in London, but the results of their Friends and Family Test (a service-rating survey) did not seem to be reflecting this success. 
We collected more detailed information about the A&E service to help the Trust make changes and improve the experience of patients, their carers and families.
Inpatient care
In 2016, Sutton residents told us they were concerned about the care their friends and family received whilst staying in local hospitals. 
In response to this, we developed a project to find out what was working well and where improvements could be made. A series of visits were made over a period of 5 weeks in June and July 2016. 
Outpatient care 
In 2015, Sutton residents told us they were not happy with the waiting times at the Outpatient Department in St Helier Hospital. 
Our volunteers visited different outpatient departments within St Helier Hospital and spoke with over 300 patients about their experiences. 
Caring for people with dementia 
Dementia is a growing problem and a growing concern, nationally and locally. 
In 2015, we explored the experiences of local people with dementia and those who care for them, with a view to identifying whether local health and social care services are successfully supporting them and meeting their needs. 
Hospital discharge 
In 2013, hospital discharge was identified as a priority after we received substantial feedback from local people who had experienced problems at local hospitals. 
Our Enter and View volunteers spoke to patients on 5 wards at St Helier Hospital and Springfield Hospital. The patients were asked if they would be willing to take part in a telephone interview once they had gone home. 
In total, 33 patients took part in the interviews and gave a variety of positive and negative views about their experiences. 
Get in touch 
If you want to find out more about any of our projects, or require the documents in a different format, please get in touch with us. 
07726 874282