St Helier Hospital A&E Waiting Times
Healthwatch Sutton was approached by Epsom and St Helier University Hospitals NHS Trust to see if a project could be carried out to collect the views of patients using A&E services.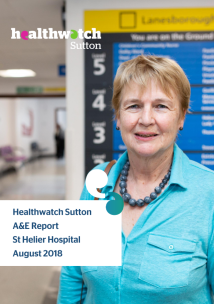 The request was in response to average scores for the Friends and Family Test despite good performance with regards to A&E waiting times. Healthwatch Sutton agreed to undertake the project with the support of 'enter and view' volunteers.