Healthwatch Sutton Newsletter - Winter 2016
Welcome to our Winter 2016 newsletter - it's been quite the year!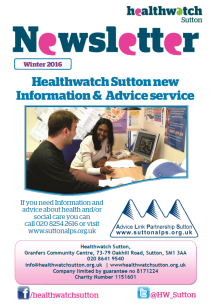 Read how we have been making a difference to the lives of the people of Sutton and working effectively with our stakeholders. 
If you need this newsletter in a different format, please contact us. 
020 8641 9540