Healthwatch Sutton Newsletter - Winter 2013
Welcome to the Winter edition of the Healthwatch Sutton newsletter.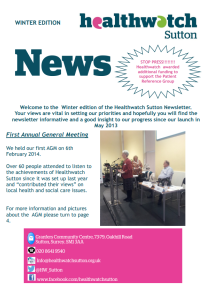 Your views are vital in setting our priorities and hopefully you will find the newsletter informative and a good insight to our progress since our launch in May 2013. 
If you need this newsletter in a different format, please contact us. 
020 8641 9540