COVID-19 vaccine roll-out
Hundreds of local vaccination services run by family doctors and their teams have now opened across England, with more practices in more parts of the country joining in on a phased basis in the coming months.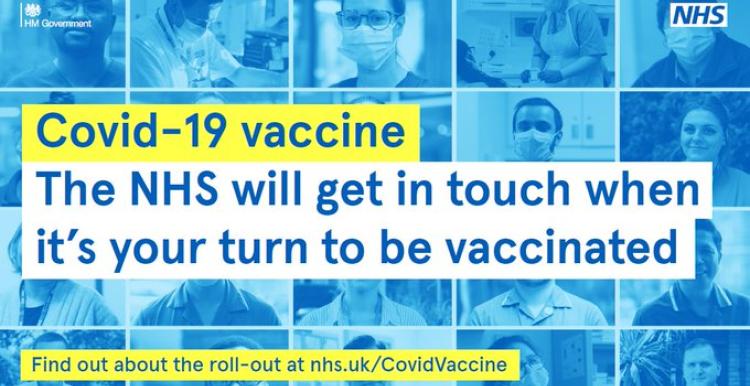 Vaccinations may not take place at your GP practice, but rather a local vaccination service, led by local GPs, practice nurses and community pharmacists, who are responsible for delivering the vaccine to people in your community. 
An independent group of experts has recommended that the NHS first offers vaccines to those at highest risk of catching the disease and of suffering serious complications or dying from COVID-19. The phased vaccination programme will see people aged 80 and above among the first to receive the life-saving jab. 
When it is the right time for you to receive your vaccination, you will receive an invitation to come forward. This may be via the phone, or through a letter either from your GP or the national booking system. 
We know lots of people will be eager to get protected but the NHS is asking people not to contact them to get an appointment as you will not be able to get one until you are contacted.