What's your experience of remote consultations & digital prescriptions?
The COVID-19 pandemic has forced the majority of GP consultations to take place remotely, as well as an increase in electronic prescriptions. We asked patients about their recent experiences of these services to find out how they are working.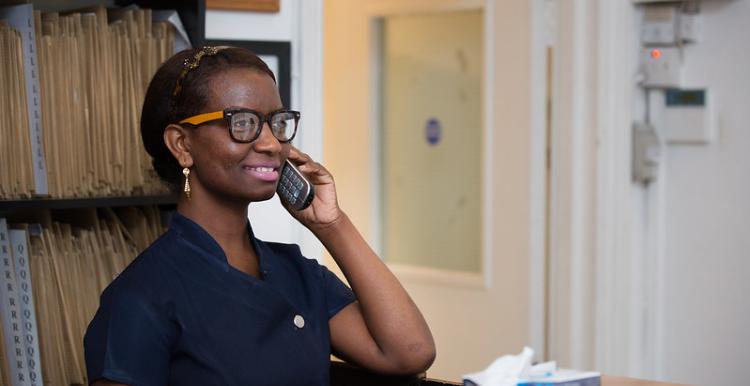 My surgery wrote to me with regard to my particular health needs at this difficult time. I found it very moving that they should be caring for me so thoughtfully.
What we did 
In June 2020, we asked members of the PRG (Patient Reference Group), members of PPGs (Patient Participation Groups) and Healthwatch Sutton volunteers to tell us about their recent experiences of electronic and remote consultations at their GP practice. 
We received 25 responses. These responses included feedback on positive and negative experiences, observations and suggestions on ways their experience could have been improved. 
What are remote consultations and digital prescriptions? 
A remote consultation is any alternative to a 'face to face' consultation with a GP or other healthcare professional e.g. email, telephone, video call or webchat. 
A digital or electronic prescription is a new or repeat prescription that replaces a paper one. It is signed and sent electronically to a nominated pharmacy. 
What patients told us 
Digital prescriptions 
Overall, people were positive about digital prescriptions. Patients said that the process was simple, easy and straightforward. They also said that it was a more efficient use of their time and the GP's, and felt the service was particularly helpful for carers. 
Remote consultations 
The majority of patients commented that their remote consultations were well-managed and saved time. Generally, people said that it was easier to get an appointment, GPs called back on time, and that they would be happy to use the service again. 
In terms of negative feedback, some felt a 10 minute appointment was not sufficient and that a telephone consultation limited the ability of patients to communicate their concerns. As a result, they would have preferred a video consultation. 
Technological problems, such as poor connection, were also noted. 
I feel that if I cannot see a doctor face to face, I may just as well google my concerns for advice.
Tell us your experiences 
COVID-19 has forced several appointments online. Have you had a good experience? Can you think of anything that can make the process better? Tell us more in our short, online survey so we can tell services how they can make your experience the best it can be. 
Overall, our findings offer a useful insight into recent patient experience, which is reflected elsewhere in Healthwatch work, for example 'The Doctor Will Zoom You Now' (a study in partnership with Traverse, National Voices and Healthwatch England)
"The reality is that for many, remote and virtual consultations are the only options at the moment so it's important we continue to hear from people about whether it's actually working for them or not and what support is needed to ensure people feel confident to receive healthcare in this way". 
Read the report 
Find out what patients told us about their experiences of remote consultations & digital prescriptions.