Wishing you a Merry Christmas and a Happy New Year!
We would like to wish all our members, volunteers, partners and Sutton residents a Merry Christmas and a Happy New Year!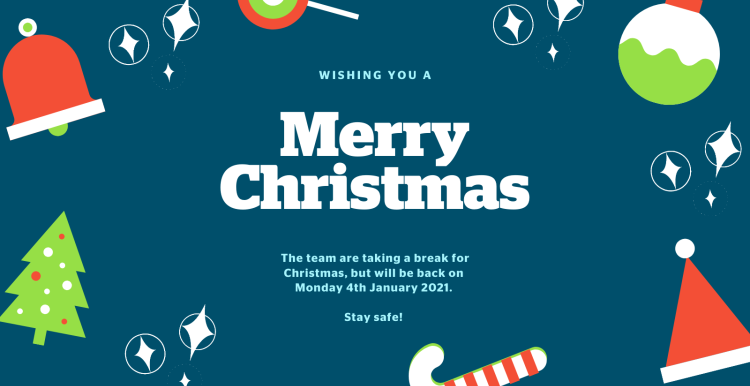 We know that this Christmas might look a bit different, but we hope you get a chance to enjoy some time with family and friends, whether that be on the phone, Zoom or in a Christmas bubble. Whatever your plans, please stay safe. 
We'd also like to take this opportunity to say a massive thank you to all Sutton residents who took the time to tell us your views and experiences of health and social care services. 
Thank you to all of the organisations for your help in making our projects possible this year (the list is too long to mention here). We value your time, ideas and feedback and look forward to working with you in 2021. 
Finally, thank you to all of our members, volunteers and Board members for all of your hard-work and support this year. You've helped to make a real difference to health and social care services across Sutton - we're lucky to have you! 
The team are taking a break over Christmas, but we will be back on Monday 4th January 2021. We look forward to seeing you then!