Primary Care Networks - Changing your GP service
The way GPs provide health services is changing. GP surgeries are working together in Primary Care Networks to provide a wider variety of services at a broader range of times in Sutton.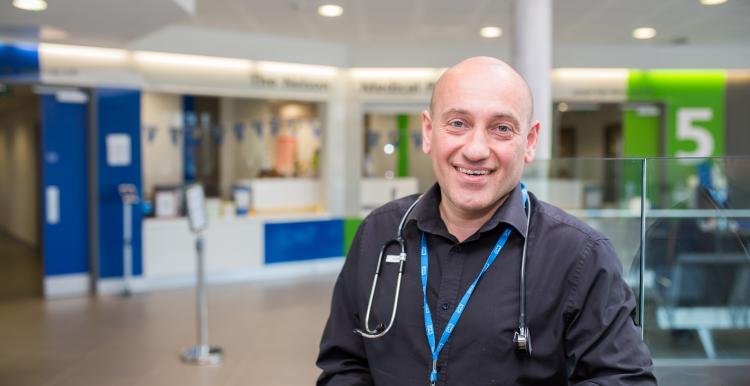 The NHS needs to change - why?
The NHS and specifically 'Primary Care' (services at your GP Practice/Health Centre) needs to change. Our population is growing and living longer and more people are living with long-term and mental health conditions, and may need to access more services, more often. 
With current shortages of staff with a growing, more complex workload and higher expectations, the NHS needs to change to ensure it can continue, grow and ensure that what is does is "fit for the future" and providing the right care, in the best place, to meet the needs of patients. 
What's happening? 
One of the planned changes identified in the NHS Long Term Plan has been to encourage individual GP practices to be part of a "Primary Care Network". These networks will typically cover between 30,000 - 50,000 patients - small enough to continue to provide personalised care but large enough to allow for health professionals to work together, across practices, to make more effective use of their resources (e.g. staff, buildings, expertise). 
Networks will be looking at more closely, with community and mental health services, social care supprot, local hospitals, pharmacists, and volutnary and community groups. The intention is to build on existing services to provide more pro-active, personalised, co-ordinated care with improved integration between health and care services. 
Networks will be required to consider how best to provide services that meet the needs of their local community, rather than a 'one size fits all' service across England.
Changes will not happen overnight! 
Primary Care Networks (PCNs) in Sutton 
Sutton practices have established 4 networks. 
Cheam & Sutton 
Benhill and Belmont
Cheam GP Centre
Cheam Family Practice
James O'Riordan
Central Sutton 
Grove Road 
Mulgrave Road
Old Court House
Robin Hood Lane
Carshalton
Bishopsford Road MC
Chesser Surgery
Faccini House
Green Wrythe
Hackbridge MC
Sutton Medical
Wrythe Green
Wallington
Beeches Surgery
Maldon Road Surgery
Manor Practice
Park Road MC
Shotfield MP 
Wallington Family
Wallington Medical 
What will change for patients?
Primary Care Networks offer an opportunity for health professionals, working in networks to begin to plan with a view to doing things differently, providing patients with: 
Access to more appointments 
Different ways of accessing a healthcare professional
Access to a wider range of services closer to home
Access to a greater range of healthcare professionals 
Access to more specialised services at a Surgery/Health Centre in your network 
Better integration of health and care services 
What are we doing at Healthwatch Sutton?
Commissioned by Sutton CCG, we will be:
Carrying out our 'Changing GP Services' survey to introduce and capture your feedback around some of the opportunities PCNs could offer. 
Exploring ways that we can support engagement around PCNs to ensure patients and carers are kept informed about significant changes and have a voice in the planning and delivery of services as they develop. 
What can you do to help us?
We know that GPs have one of the highest public satisfaction ratings of any public service but that improving access to primary care services is a top priority for patients. 
Help us share the views of patients by completing our survey
Let family, friends and colleagues, in Sutton, know about our survey and how they can have their say 
Sign-up to our e-bulletins to stay up-to-date with the latest happenings and future opportunities to have your say.