For quick health advice, visit your local pharmacist in Sutton
Your local pharmacists are medically trained experts and can help with lots of common conditions and minor illnesses, such as colds, sore throats, tummy trouble and aches and pains.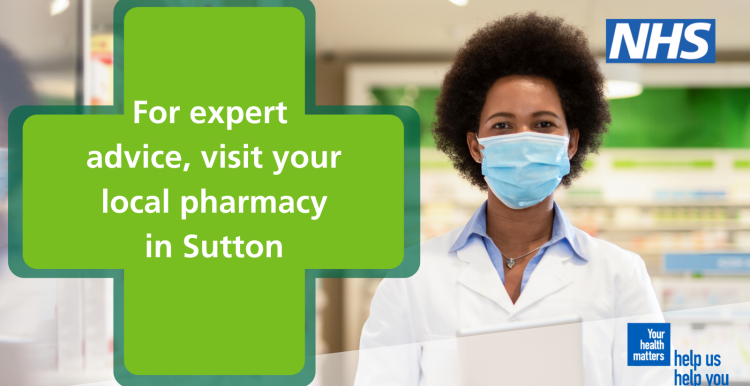 They also offer medication advice, free consultations, vaccinations and much more. 
Many pharmacies offer extended opening hours in the evenings and at weekends, and there is no need to book an appointment - just walk in.
As we move into the winter months, there are many pharmacies across Sutton that can help you to get the help you need. 
For a full list of services and details of where to find your local pharmacy, search 'NHS pharmacy advice'.